About Theatre of the Oppressed
Originally developed out of Augusto Boal's work with the Brazilian peasant population, Theatre of the Oppressed (TO) is now used all over the world for social and political activism, for resolution of individual and group struggles, community building, therapy and treatment, and in the making of government legislations.
Theatre of the Oppressed is neither theatre as entertainment, nor theatre for propaganda. It is a form of popular community based education which is based on the vision of Paulo Freire and his landmark work on education, Pedagogy of the Oppressed.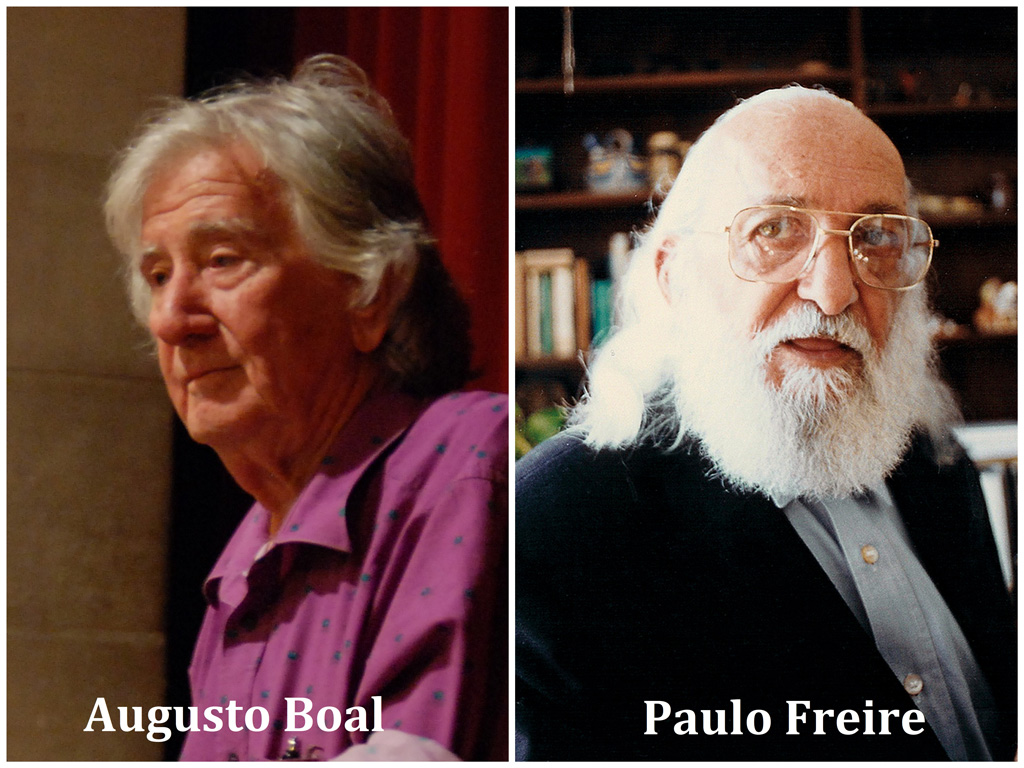 TO workshops provide an opportunity to re-humanise ourselves.
As human beings, we often get trapped or frozen in patterns of behaviour that impede real communication. Theatre of the Oppressed gives us some tools that help us 'unfreeze', break some of these patterns, become aware of our full potential for dialoguing with our fellow human beings.
Theatre once belonged to all, and was not a specialized profession. The ability to express ourselves with our bodies, and to communicate with others through our bodies, is innate to all of us.
Using a wide arsenal of theatre games and exercises, Theatre of the Oppressed workshops enable us to reclaim this inherent ability. These carefully designed and structured techniques enhance sensitivity in human communication and start a process of dialogue, reflection and action.In the process, we rediscover our potential for creating change - both for ourselves individually and in the contexts we live and work in.
Theatre of the Oppressed is about analysing and questioning as opposed to accepting and giving answers. It is also about using the body to "act"or take action, rather than just talk, discuss or debate. In Theatre of the Oppressed, the audience is not made of spectators but "spect-actors". Through the inspiring and stirring language of theatre, everyone is invited to participate in exploring the issues at hand.
Over time, and always in response to new experiences and new needs, Boal developed several forms/structures of Theatre of the Oppressed. more information and material on Theatre of the Oppressed, see our recommended Reading List.
Millions of people around the world have found Theatre of the Oppressed to be useful, inspiring, and sometimes, life-changing. How about you?